Serving the national capital since 2009
At Rehmann Interlock, we believe that quality should speak for itself. Proud to serve in the Ottawa and Gatineau region since 2009!
From new installation to Interlock repairs, we will answer all of your questions and discuss with you the project. We want to help you find out what is best for your needs.
As professional contractors, using interlock paver stones, rehmann Interlock specializes in creating an outdoor landscape paradise which will fill all your expectations. The mission of Rehmann Interlock is to provide high quality design and workmanship, and help our customers make the best decisions . Our team of designer will make your dream come true with our 2D and 3D plan if need it!
What sets us apart from our competition is that the owner of our company has over 18 years of successful experience in the landscaping industry, and is also known in the industry to bring a special quality to people's yards.
-Interlock stone driveway specialist
-Outdoor living environments
-Front walkways and patio
-Steps garden walls and stone work
-Outdoor features and lighting
-landscaping design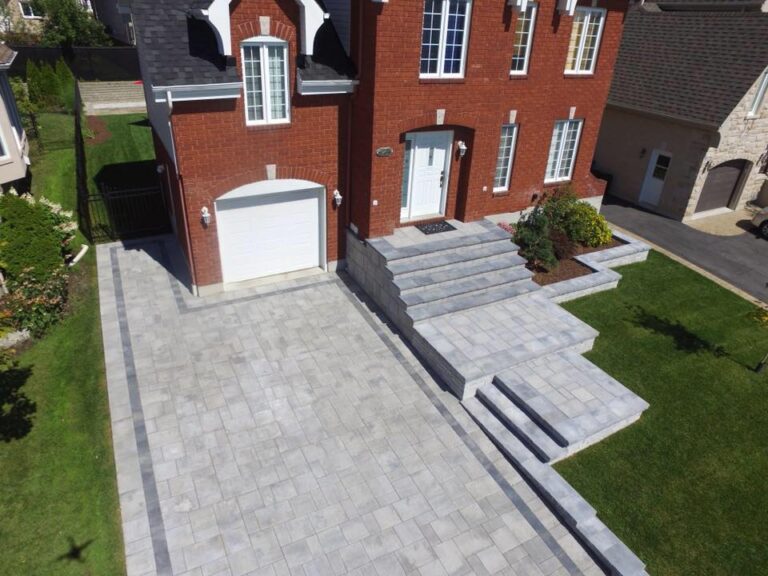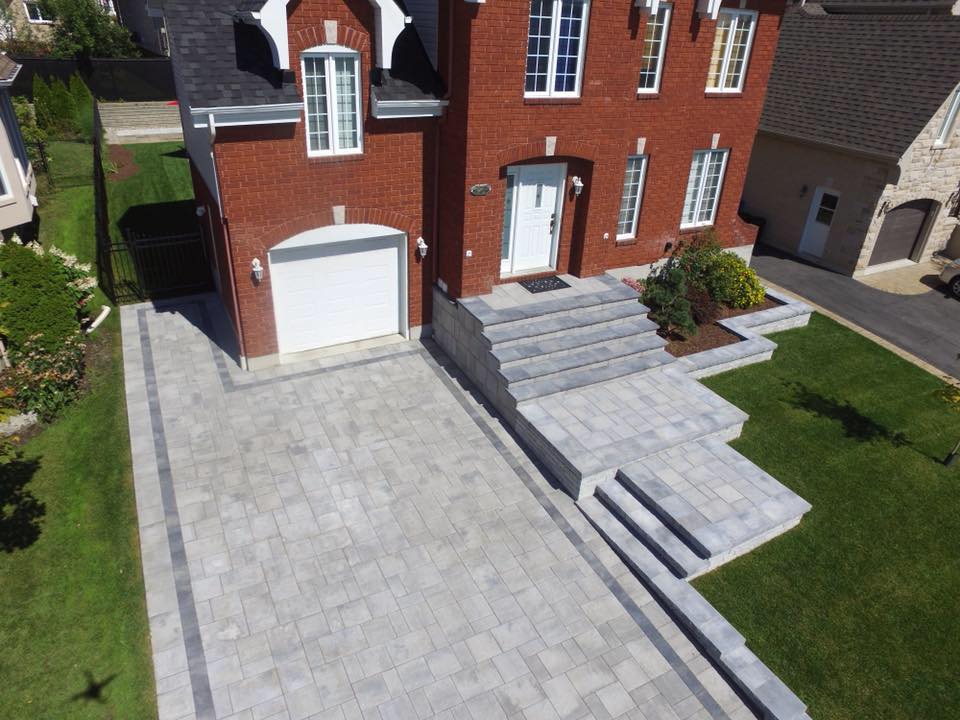 Driveways, Stonework and Landscaping
Serving Ottawa / Gatineau since 2009
My husband and I would like to thank Rehmann Interlock for the work he did for us in the spring of 2016. "We are please with the interlock patio and the cedar deck. The work was accomplished in the time frame and the price stipulated in the estimate. Your expertise, skill and professionalism were very much appreciated. We would not hesitate to refer you at any of our friends."
"Benjamin is a very reliable and professional entrepreneur. He built my double driveway in interlock at the front and a retaining wall in the back of my home. This work was done in a timely manner to my great satisfaction with high quality materials. I recommend this contractor without any hesitation."
"Rehmann Interlock did a fantastic job on our front walk and gardens. We've had numerous compliments from neighbours. A very professional team who took the time and energy needed to do the job right."
"We have enjoyed working with Benjamin Rehmann and his team in 2017 . We needed to reinstall pathways, walls and stairs after a foundation repair job. Benjamin worked from photos to recreate the original landscaping and accommodated our request that the pavers and stones from the original be reused for environmental and cost-saving purposes. We liked that so much that we had the team move to a whole yard makeover the following season. Working from rough sketches, the team executed our vision with beautiful results. Communication was very good to ensure options were explained and any changes along the way discussed. We cannot wait for summer to enjoy our new layout."
"We contracted Rehman in the spring of 2017 to landscape our backyard. The yard was in desperate need of an overhaul, and Ben started by working with us to develop ideas and a plan. With his experience, he was able to provide quality options for us to consider. The construction phase went smoothly, despite the discovery of a couple of key obstacles that hindered progress. These were handled with professionalism, and in a timely and cost-effective manner. The final product was a beautiful backyard, with a stone patio and walkway, a new lawn and substantially improved drainage. We were very satisfied with the result and highly recommend Ben and his team for any outdoor project."