Custom Driveway Solutions
For over 10 years we have been creating custom driveway solutions.
Whether you are requiring a driveway for a new home being built, replacing an existing driveway or wanting to increase the value of your home with custom hardscapes, our team at Rehmann Interlock is ready to discuss how we can assist. Call us today to discuss your new driveway!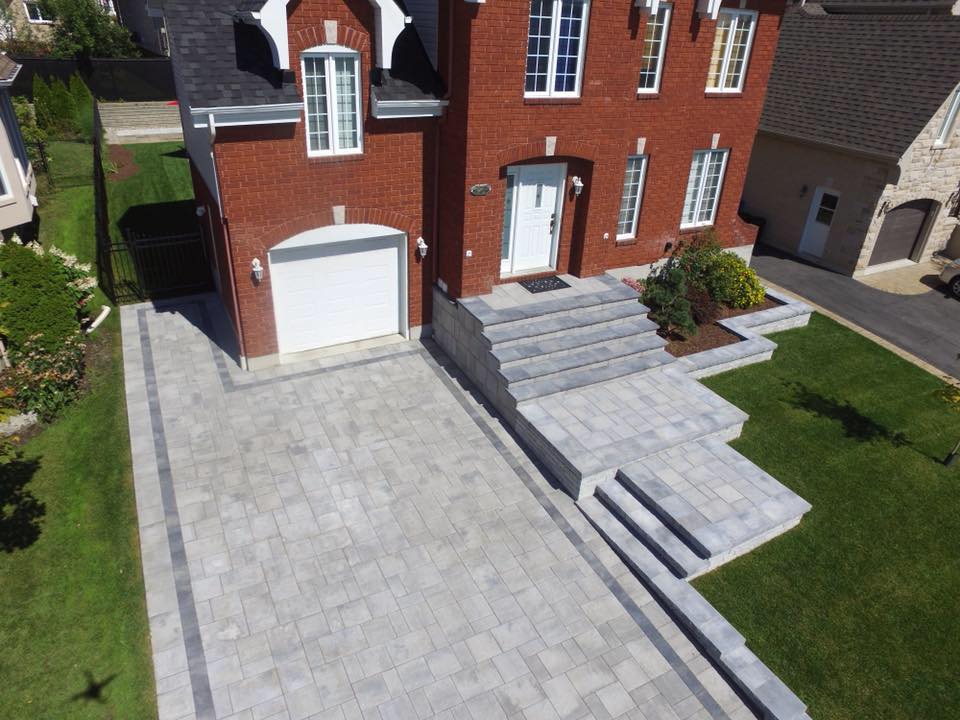 There is no end to the possibilities! Whether you have a compact urban back yard or acres to roam, creating a comfortable space outside is like having an additional living space. Patios, walkways, steps and terraces will make the most of your property's space and add to the curb appeal. We offer a wide variety of product to turn your vision into a reality. Fill out the contact form below and we'll contact you as soon as possible.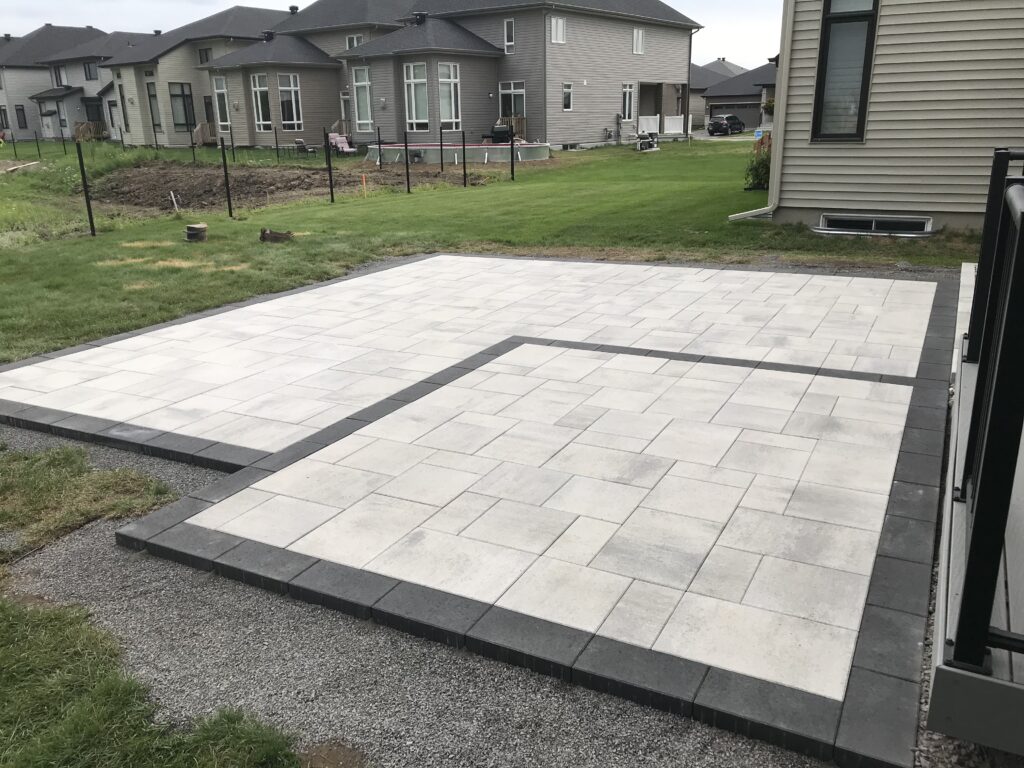 Has your property been damaged by erosion or perhaps you are looking for something to increase the aesthetic appeal. We offer several retaining wall solutions. Consult our products page for more information on the materials available.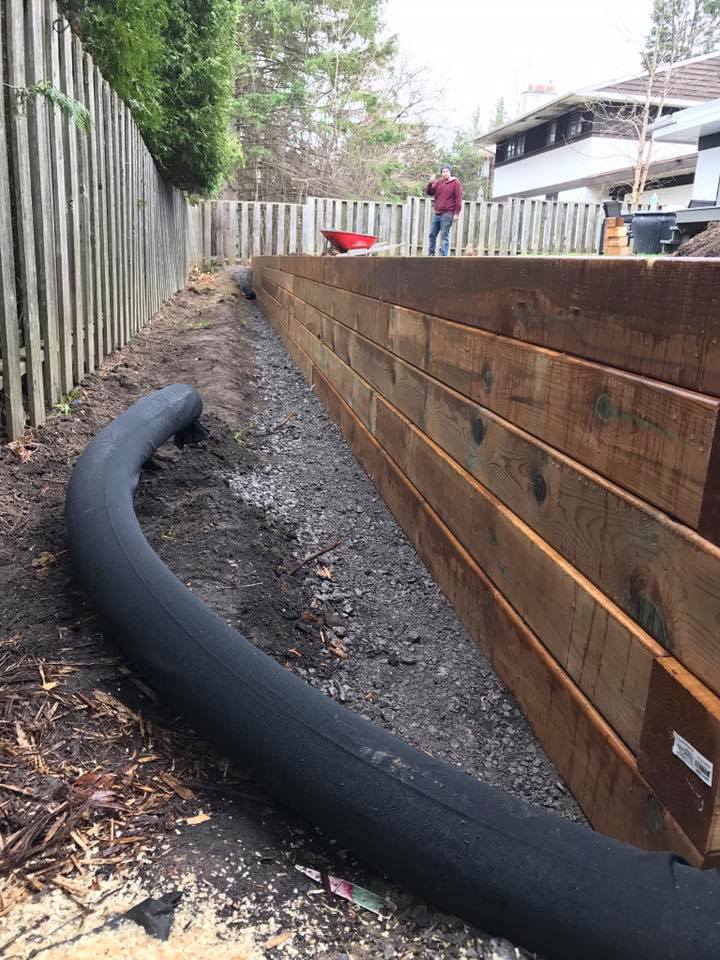 Outdoor lighting adds elegance and ambiance to any walkway, driveway, patio, pool, trees, shrubs, flower bed or entrance way. We offer a wide variety of options to suit your needs from single traditional light posts to colourful dramatic row, wall or corner lighting. We also offer low voltage decorative lighting that not only will add beauty to your home or business but also added security. Please fill out the form below and we will contact you as soon as possible to discuss your vision.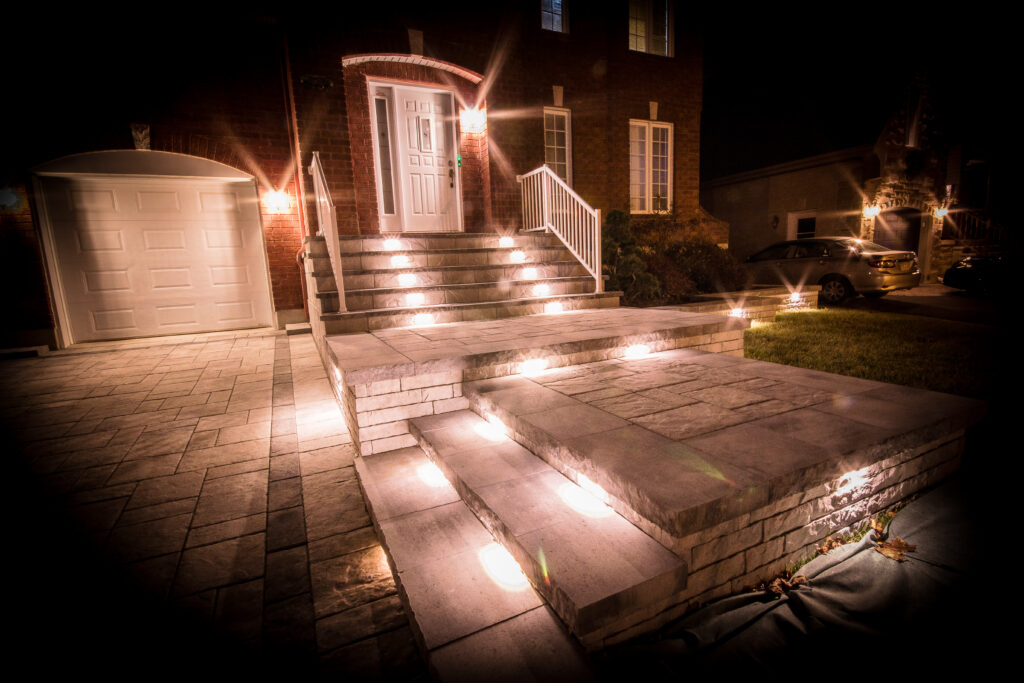 Increase the beauty and value of your home by enhancing it with an outdoor living environment. From gas fire pits and brick bbq's to complete outdoor kitchens and poolside bars. Use your outdoor environment all year long. Ask to speak to our designer for more information.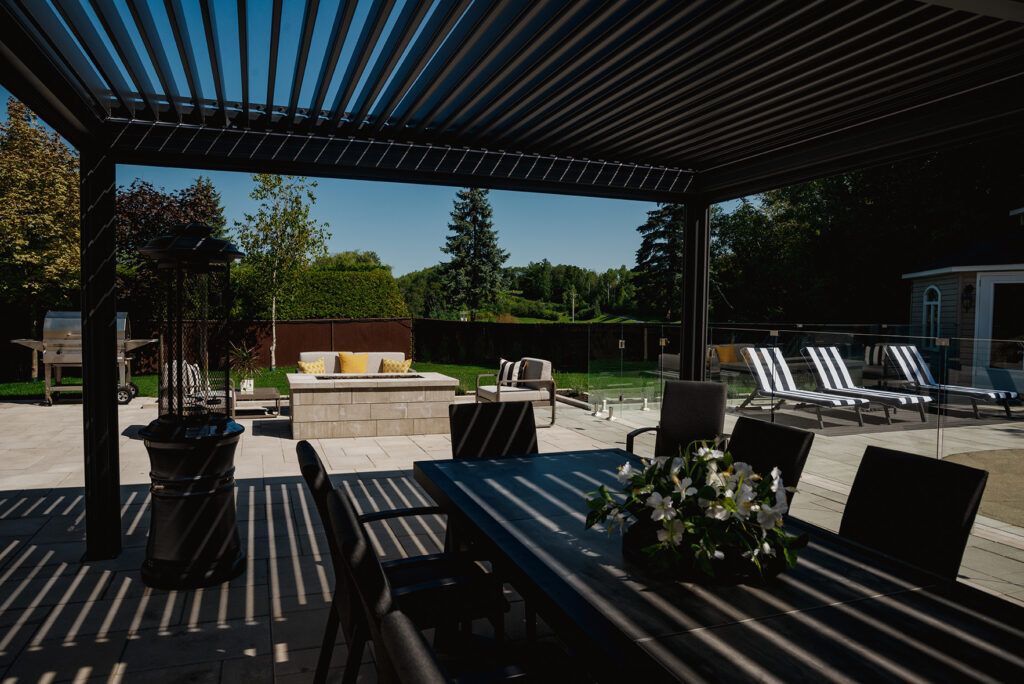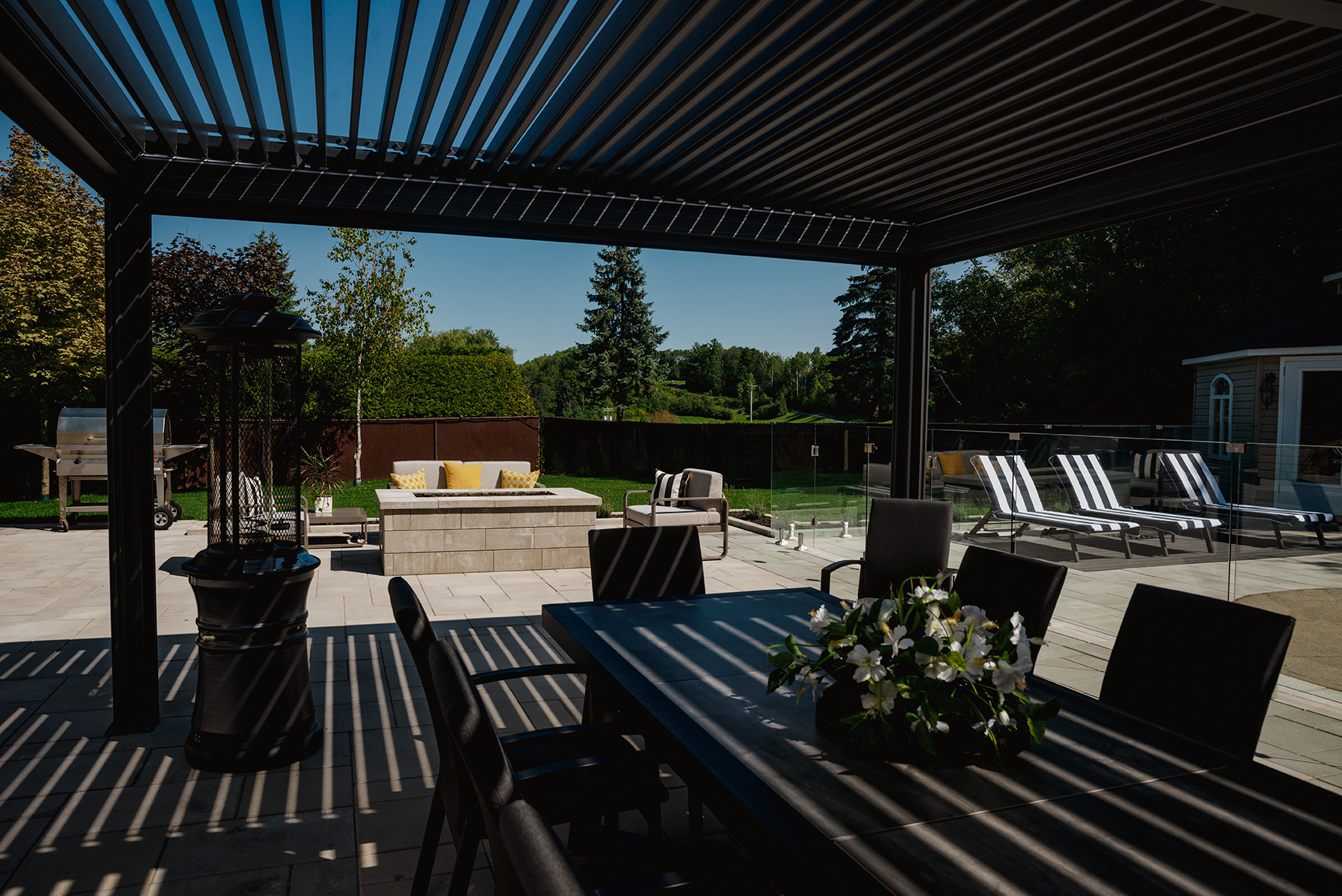 At Rehmann Interlock, we offer custom interlocking brick pool decks in a variety of styles to perfectly compliment your pool and its surrounding landscape. Working along with our designer will allow you to achieve a very unique and one of a kind pool, surround and outdoor living area. The landscaping and deck around the pool control the way that the surface of the water is percieved. The lines, curved or straight give us the opportunity to break down or build up barriers between land and water in creative ways. We work along with you, taking into account the surroundings, obstacles, water features, lighting, landscapes along with your vision, to create the pool you have been dreaming of.
Rehmann Interlock offers full line of services for our commercial clients. Whether your require full landscape contracting, maintenance of interlocking brick or a new retaining wall, we have the equipment and know-how to get the job done right. We put our highly skilled expertise into every project, no matter small or large, which means from project design to completion it will be installed per industry standards.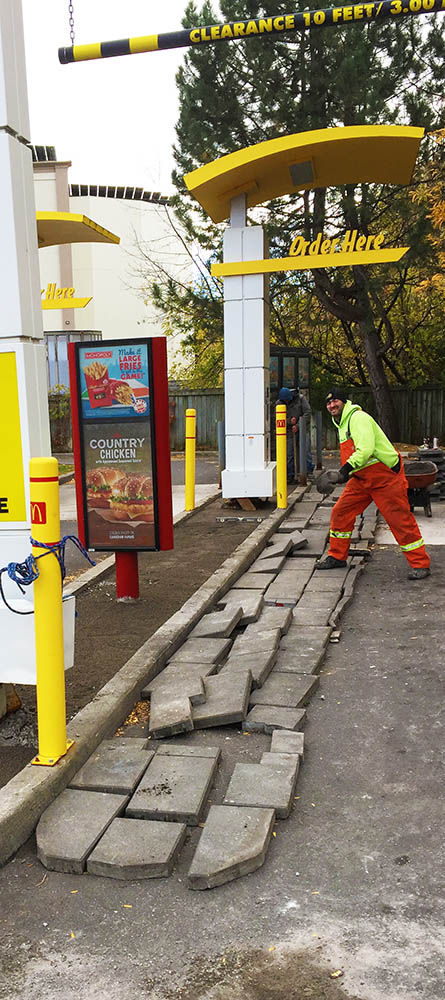 Interlocking Brick Repair
Do you have safety concerns or thinking of selling your home? Often our harsh Canadian environment will cause your interlocking brick to need repair. Time, weather, and natures little creatures can turn your once pristine walkway into a tripping hazard. Grass, tree roots and drainage can also be a problem. The settling of new homes brings its own challenges leaving dips and pooling areas close to the foundation. Most repairs do not take a long time to fix but the benefits will last for years to come. Whatever your repair we would be glad to give you a free on-site consultation.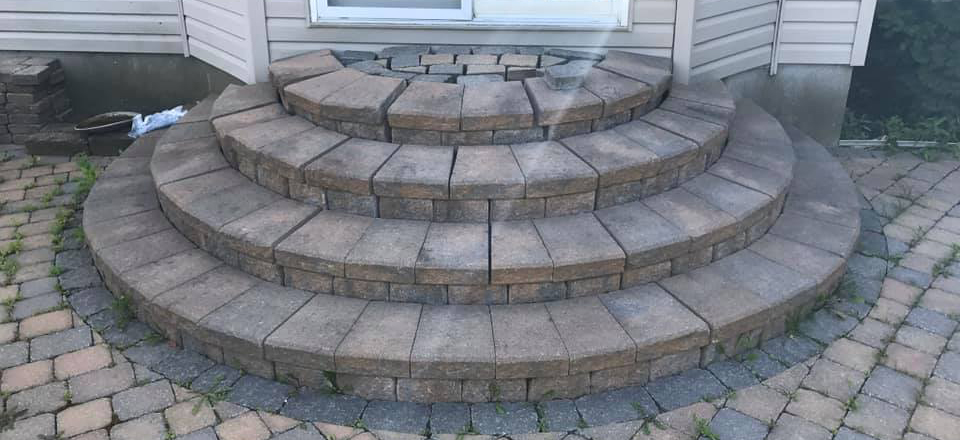 Let's discuss your next project: